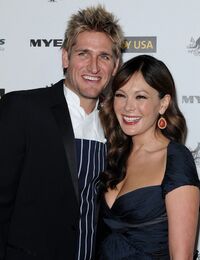 Lindsay Jaylyn Price born December 6, 1976 in Arcadia, California, is an American television actress.
She started working in the 1980's, and is best knowen for her role in soap operas such as All My Children and The Bold and the Beautiful. And later went on to start in shows such as Beverly Hills, 90210, Pepper Dennis, along side Eastwick star Rebecca Romijn. And Lipstick Jungle She currently expecting he first child with Australian chef, Curtis Stone.
Lindsay Price - Internet Movie Database [[1]]
Ad blocker interference detected!
Wikia is a free-to-use site that makes money from advertising. We have a modified experience for viewers using ad blockers

Wikia is not accessible if you've made further modifications. Remove the custom ad blocker rule(s) and the page will load as expected.